Why Join STR?
Earn a Masters Degree in Teaching from the University of Washington through an intensive, full-time program that will specifically prepare you to teach in high-need and diverse K-5 contexts in Seattle Public Schools. We are more than a teacher preparation program; we are a community of educators fiercely dedicated to equity and social justice in our communities.
Living Stipend
STR is committed to being an affordable pathway into the teaching profession. All residents receive a living stipend of $20,000. This money can be applied toward any living expenses or tuition.
Washington State Teacher Certification
Upon STR completion of the residency year and passing of teacher certification exams, graduates receive their initial Washington State Residency Teacher certificate with an endorsement in Elementary K-8 and a second endorsement in their choice of English Language Learners or Special Education (upon passing the WEST-E for each endorsement). While the Washington State Teacher Certification is for K-8, our STR graduates focus their work in K-5th grade settings.
Hands-On Learning and Direct Experience
Based on a medical residency model, STR Residents spend a full school year in a classroom working alongside a Mentor teacher in Seattle Public Schools. Residents are full-time student teaching from the onset.
Community
STR has a network of dedicated instructors, graduates, mentors, teachers, alumni and principals who are committed to serving children and families in Seattle Public Schools. Joining the STR family is about more than becoming a teacher in your own classroom; it's about being part of a community of educators working toward equity and social justice in schools. You are not alone in this important and necessary work.
The Emerald City
Seattle, Washington, is at the heart of the Pacific Northwest. Geographic beauty, mountains, lakes and the Puget Sound make it an environmentally stunning place to call home. But while known for its attraction to lovers of the outdoors, metropolitan offerings hold equal appeal. Arts, theatre, restaurants and music are alive in this city of over 700,000 and metropolitan area of well over 3 million.
Commitment to Seattle Public Schools
STR graduates make a 5-year commitment to teaching in a Seattle Public Schools' classroom after their residency year. The STR program and Seattle Public Schools continue to provide support for graduates of the program during their first year and long after their 5 year service in SPS.
Our focus is here
Commitment to Seattle Communities
Seattle is a city that has a long history of economic and racial segregation, and much of that history is still reflected today in the city's public schools. STR Residents are dedicated to serving students and families in schools and neighborhoods that have been historically marginalized. We are prepared and committed to this work!
Urgent Need for Diversity
Representation matters. Research show that students benefit when they have teachers who look like them and share similar lived experiences or identity markers. STR is committed to recruiting, retaining and supporting teachers of color and teachers with a diversity of identity markers to better match the student population in Seattle Public Schools.
Teacher Preparation Quality
The STR program, in partnership with the highly-ranked University of Washington's College of Education, prepares Residents to become highly-effective teachers by blending classroom experience with aligned, graduate-level coursework rooted in liberation and equity.
We are excited for you to join the STR Community!
To apply for the Seattle Teacher Residency program, you must:
Hold a bachelor's degree by the time the program starts
Have a minimum 3.0 GPA*
Take the WEST-B test or equivalent before the program deadline in June
Be legally authorized to work in the United States
*Applicants who do not meet the GPA threshold may still apply to the program and their application would be considered, but the program must submit an admission petition to the Dean of the Graduate School before an offer is made.  STR evaluates applications using a holistic review process that takes many factors into account as GPA is only one indicator.
Use this application document to guide you!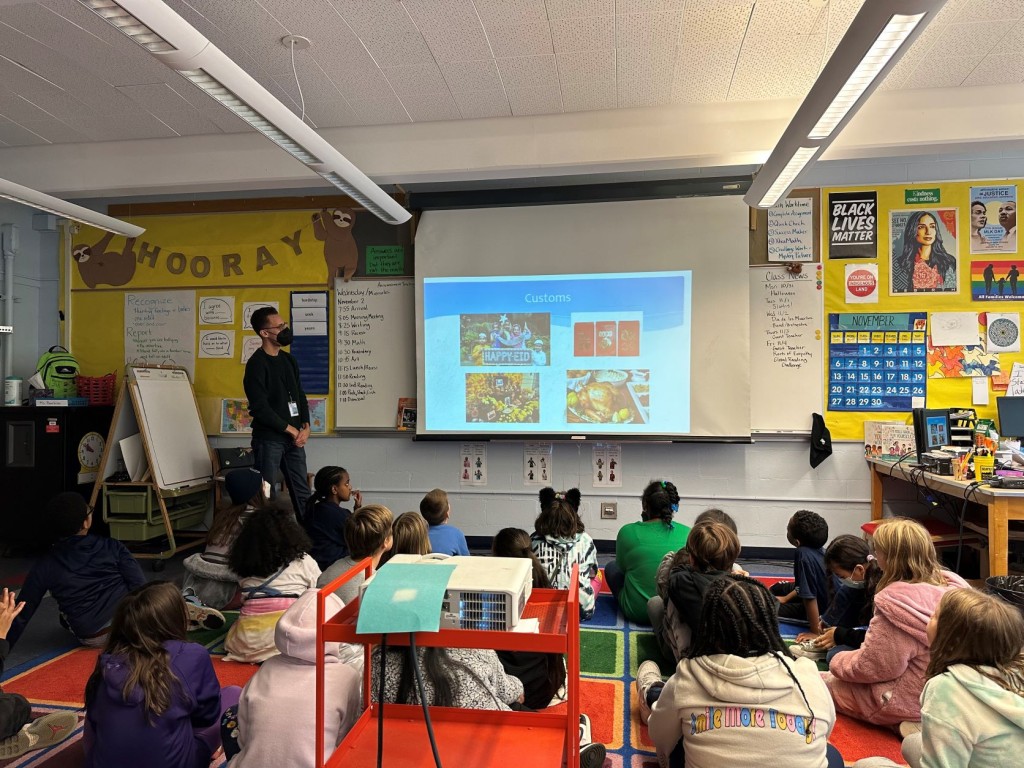 Questions?  Send us a note at info@seattleteacherresidency.org or sign-up for our Mailing List through the "Contact Us" page. We can't to meet you!